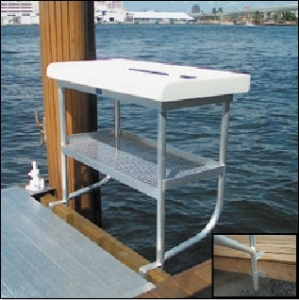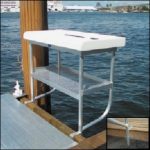 Standard 50″ Aluminum 2 Legged Fillet Table.
$649.95
FFCS04-2 Standard Aluminum 2 Legged Fillet Table.
This large 50″ x 23″ fillet table is made with all top grade marine products. Starboard filleting surface, all-welded marine grade aluminum construction, a large fillet area, connivance storage shelf, easy installation and requires no maintenance
**Please note that this item is oversized and will be shipped via freight services.  The shipping charges are not included in this price.  Prior to shipping merchandise, Florida Fillet will calculate the shipping charges and notify customer for approval.   If you would like to estimate shipping costs prior to making the online purchase, please call us at (954) 850-9185.